My Cart
You have no items in your cart.
Heart of Willamette Wineries
Enjoy a gorgeous drive through the Heart of Willamette back-roads and discover our special place in Oregon Wine country. Find scenic, intimate, artisanal settings with exceptional wines.

Picnic, listen to music, and feel the passion as Galileo once said "Wine is sunlight held together by water." It is not that we touch every bottle, we touch them several times!

Our wineries are all within 30 miles of Corvallis and the South Salem area.


See what's included!
Heart of Willamette Winery Pass
Mobile exclusive
Instantly delivered via text and email
Over $100 value
Valid until December 31, 2020
Included Venues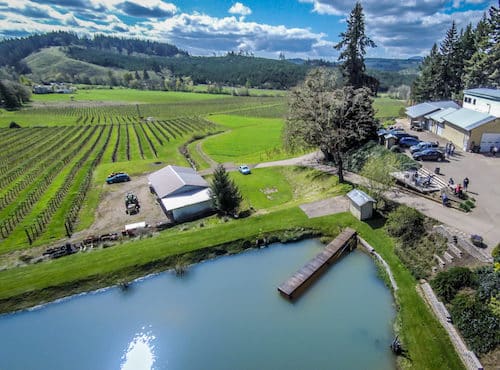 Pack your dog and picnic by the pond, Airlie offers a variety of wines to please every palate. Knowledge and skill blended with ambiance and charm will make your wine tasting experience as memorable as the award winning wines.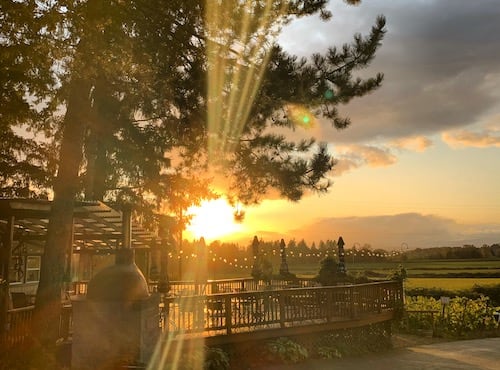 Ankeny Vineyards & Winery
Sip estate wines on our deck nestled into the southernmost slopes of the Salem hills with 15 acres of Pinot Noir, Pinot Gris, Chardonnay and Early Muscat grapes. Our view overlooks the Ankeny National Wildlife Refuge, home to thousands of migratory waterfowl. First planted in wine grapes in 1982, our hillside has been sustainably farmed since 1846. Rich with history, a combination of gentle slopes and low elevations makes it one of the earliest ripening sites in the valley, resulting in extraordinary vintages. Our wines are small batch and hand-crafted to capture the unique character, or terroir, of Ankeny Vineyard. The laid-back environment and friendly atmosphere welcome you to enjoy the scenery, wines, appetizers, and wood-fired oven pizzas year round, including live music every Saturday night.

In the late 1980s Steve and Carol Girard, seduced by the Pinot Noir grape, left Napa Valley to pioneer the remote southern Willamette Valley. They found their perfect estate, a 145-acrean expansive sheep farm that was free from chemicals or prior plantings. They knew this land was capable of growing silky, elegant and complex Pinot Noir. Today, Benton-Lane continues to farm its now-legendary estate using a blend of organic, biodynamic and sustainable practices.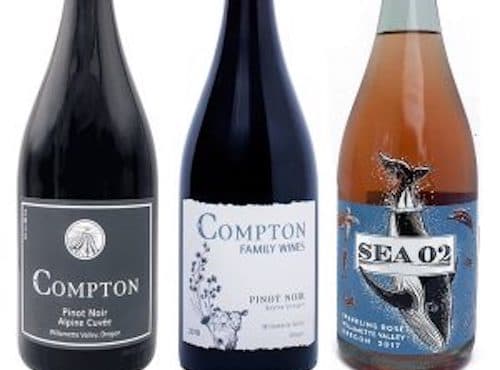 Compton Family Wines® is a small family-owned boutique winery located in Philomath, Oregon, owned and operated by Matthew and Tabitha Compton. From the first vintage of 2003 the Comptons have dedicated their careers to producing sustainable Oregon Pinot Noir, Oregon Pinot Gris, Pinot Blanc, and Chardonnays. They make wines that are true to the varietal character of the grape, made with fruit from vineyards they manage, using sustainable wine grape growing practices.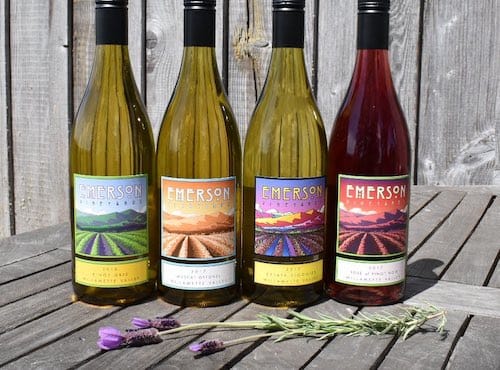 Welcome to Emerson Vineyards, a family owned and operated winery in the heart of Oregon's Willamette Valley.

Emerson Vineyards is a multigenerational family winery on 127 acres in the low rolling hills of the coast range.
We at Emerson Vineyards value family, place, and hard work.

We believe that the glow felt after a long day in the vineyard and the satisfaction of making something beautiful with our hands are some of life's great rewards that we can share with you.
Harris Bridge Vineyard LLC
Winemakers and owners Nathan Warren and Amanda Sever produce vermouth, aperitifs, and dessert wines; farmed, crafted, and shared in this storied valley between oaks, river, railroad, and the historic Harris Covered Bridge. The winery, distillery, and tasting room are nestled near the vineyard alongside the Mary's River, a perfect spot for picnicking, lawn games, and wine tasting. Visit the winery for an experience beyond the bottle with stories penned by the resident writer, walks to the river and bridge, music and games on the grass, and picnics under the oaks.

What's Included
20% Off Folk Fest Tickets
Tasting Flight
A two generation winery, a three generation vineyard, a historical barn, a spectacular view of the Oregon Coast range. All of our wines are produced from certified organic grapes and we grow all of the fruit that we use in our wine.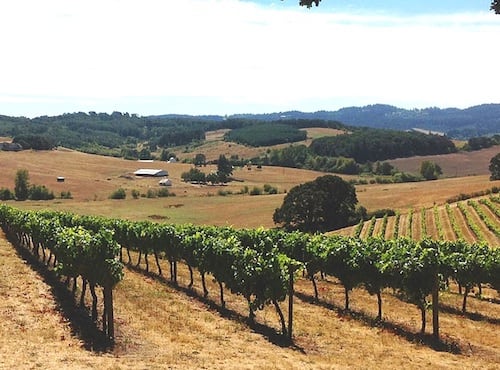 Focusing on hand-crafted excellence and limited production we are pleased to share our labor of love with all our fans. Namasté.
What's Included
Tasting Flight
25% Off Case Purchases
15% Off 1/2 Case Purchases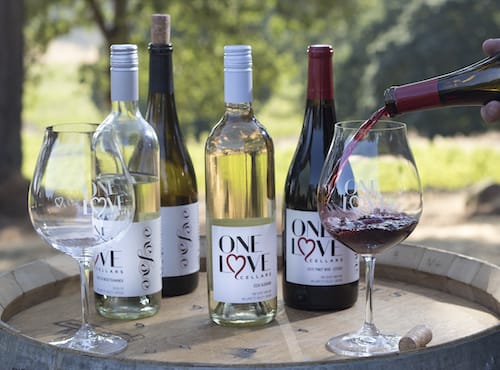 One Love Cellars is a daughter and mother operation rooted in adventure & good dirt. 16 acres of estate vines thrive at One Heart Vineyards, in the volcanic soils of the South Salem hills. Our vineyard is young, cared for with sustainability, stewardship & premium quality fruit at the heart of our farming practices. Great wine starts in the vineyard!

What stands out? The views of both Cascade & Coastal Mountains, our graffiti barn mural AND deliciously "different" wines! Pinot Noir, Albariño, sparkling wine, various aromatic white wines & blends are luscious, vibrant & memorable. Create your mems and #sharethelove today.

** Check our website & Facebook for updates as we make quick shifts to accommodate our current events. Thank you! Call/text the One Love Line 503.427.8437
We are currently hosting Tastings on the Veranda:
EVERY SATURDAY starting at noon, through October 3rd.
We are open for two Sunset Fridays starting at 3 pm on Sept 4th and Oct. 2nd
AND two Sundays, Sept. 6th and Oct. 4th, with bookings beginning at noon.
What's Included
Tasting Flight
20% Off Bottle Purchase
Pheasant Court Winery is a small, family-owned winery that specializes in hand crafted wines from grapes that are among the best that Oregon has to offer.
What's Included
20% Off Total Purchase
Free Logo Glass with Tasting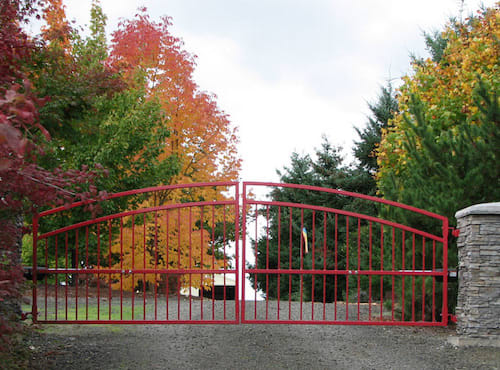 Redgate Vineyard is a small, family owned winery crafting small lot, artisan wines reflecting the terroir of Redgate Estate and located just 1 mile from the Willamette River and 12 miles SW of the State Capitol, Salem, Oregon.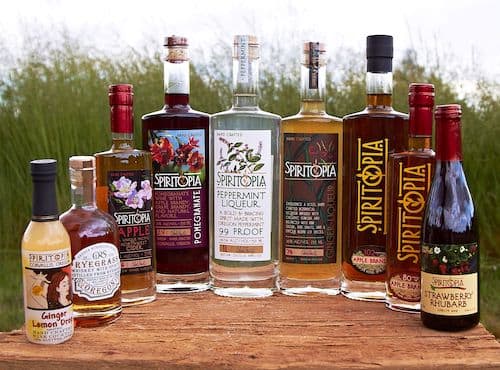 Award winning distillery and winery specializing in brandy, whiskey, liqueurs, and specialty wines. During your visit, you can tour our facility to see how our spirits are made. There is also a unique puzzle room embedded in our tasting room that groups can enjoy with a scheduled appointment.
Springhill Cellars Winery
Open May thru Dec, Friday thru Sunday 11:30-.5:30, Quaint tasting room overlooking Willamette, We have cheese plates that customers can buy. The 4th Friday of every month we do extended hours, past 5:00 until about 10:00, where we have a jazz singer, yard games. We are open by appointment all year long. We are kid and dog friendly.
Family owned Sweet Earth Vineyards and Winery is committed to producing excellent, handcrafted wines from the finest grapes. Located on a sloped hillside in the rain shadow of Mary's Peak, Sweet Earth Vineyards benefits from the unique microclimate known for producing award winning wines in Oregon's Willamette Valley.

What's Included
Tasting Flight
10% Off Bottle Purchases
Valcan Cellars is a family owned wine label and our mission is to provide handcraft wines that come from select vineyards in Oregon. We opened our tasting room in downtown Corvallis in December 2019. Juan Pablo (JP) Valot, owner and winemaker for Valcan comes from a multi-generational line of wine entrepreneurs. His qualifications include 19 years of experience in wine-making in Oregon and Argentina.
What's Included
Classic Oregon Tasting Flight
20% Off Case Purchases